News
» HMOs: Are they really one of the best profit makers in property investment
HMOs: Are they really one of the best profit makers in property investment?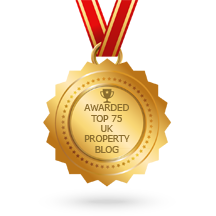 Here's what our property mentors have to say.
Some of the highest returns in property investment, in terms of buy-to-let, can be made from HMOs (Houses of Multiple Occupancy).
Why? Simply because the more tenants you have, the more income you'll receive. Plus, of course, if you've invested in a larger property to begin with the higher the potential sale value when you sell on, provided you maintain it well.
If you're considering investing in a HMO, our property mentors have devised a HMO: 5 Point Checklist to help you out:
1) Licensing
A HMO is a property rented out by at least three people who are not from one household (e.g. a family) and share facilities like the bathroom and kitchen.
You must have a licence if you're renting out a large HMO. Your property is defined as a large HMO if all of the following apply:
it's rented to five or more people who form more than one household
it's at least three storeys high
tenants share toilet, bathroom or kitchen facilities
If your property is smaller and rented to fewer people, you may still need a licence depending on the area and should check with your local council.
2) Location
Buying a property near a university or college (especially one that has lots of overseas students) or a large public-sector organisation such as a hospital will guarantee a steady supply of tenants.
Cities are obviously better than towns as they attract a higher proportion of workers and there's a higher overall demand for property there. However in some areas, there is now an oversupply of HMO's so it is very important to find yourself a niche so that you are not competing with all of the other HMO landlords.
3) Refurbishment
If you buy a large property with a dining room and lounge, both these rooms have the potential to be turned into bedrooms. It depends on your envisaged usage of the house .i.e. the type of tenant you will be renting to.
Most renters prefer to use their own rooms for entertaining guests, so as long as you have a kitchen and bathrooms, it's up to you how much communal space you provide.
4) Marketing
If you're in a location where there are plenty of HMOs to choose from, you need to make yours stand out. Free internet, round-the-clock central heating in the colder months, a cleaner, gardener and modern décor are all plus points.
To attract tenants, try advertising on student and hospital notice boards (online and offline), newsagents and in the local newspaper.
5) Mortgage availability
There aren't the same number of products available for HMO mortgages as there are for standard buy-to-let properties and the rates are generally higher.
However, with interest rates low, there are still some good deals out there, although from a much smaller pool of lenders than that of the normal mortgage market. You should also bear in mind that a lot of lenders will not lend to first-time landlords.
Advantages of HMOs
There's been a huge rise in the number of students in the UK, which means rooms in shared housing are currently in high demand in some areas.
From the investor's point of view, it's easier to maintain a property in one place than in multiple locations. You pick up five rents from one property rather than five different addresses. There's also only one building to maintain.
All of this means you gain higher yields but there is generally more work involved too – so don't take it for granted that it is easier. Higher returns generally also mean higher risk.
Want to learn more about property investment from our property mentors?
Join our Facebook Group to ask property questions, share knowledge, vent frustrations – and, you never know, it could also lead you to potentially lucrative deals.